Testimonials: dating with Russian woman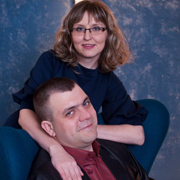 Elena and Pierre
Good day! I would like to tell how grateful I m to Beautiful Helen site that it made my life soo much happier and brighter! I am new here and can tell that I was very lucky to meet Pierre just from the first days I was using it! We were corresponding for some time and when we decided to meet , I already had a feeling that I have been knowing him my whole life! And our meeting exceeded all expectations! We spent a few wonderful days together, but it was enough for me to feel that it is MY man... Right now, all my dreams are with him and about him..) We plan our next meeting very soon and I already feel very excited! What else can I add?)) I feel butterflies in my stomach and what can be better?)Thank you very much, Beautiful Helen! I wish good luck to everybody who still didn''t meet their love! Never stop dreaming, all dreams always come true!!!!!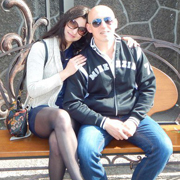 Maria and Steve
It was an unexpected surprise to meet Steve. He was in Kiev and he just suggested to meet. We did not have much time to get to know each other through the letters before but it was a good opportunity to meet and to see each other in reality, so we decided not to lose such chance and agreed to meet. We had a very nice and friendly meeting. I can say that Steve is a true gentleman, polite and calm person. Do not miss your chance when life brings you surprises! Thank you beautiful-helen.)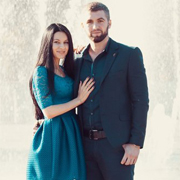 Olga and Stuart
When I had been thinking to give up with my search and forget about the hope to meet my last love, my soul mate I met you Dear Stuart! For the first time I could not belive you could like woman who has child, but when I knew you closer I realized that you love children so much and that you will be amazing father! You are already amazing the best father! It means to me that you have the biggest heart and the brightest soul!It was not so easy to meet each other, on the way to our happiness there were so many difficulties and I thought I will never hug you and feel your warmth, look into your eyes and listen to your voice, see your smile my Dearest Stuart!That day we met I felt the happiest woman! Thank you so much that you are in my life, that you liked me in real life as I did like you! I am the happiest we met and can be closer! I want to be closer with every day! Honey let me be part of your life? Stuart I am the happiest we liked each other and want to continue our relationship!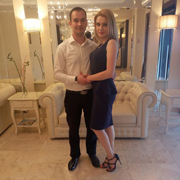 Tatiana and Michael John
This meeting was my destiny. It is really gift from God to me....) Mike just turned my life upside down and made a real fairy-tale for me))))His tender attitude, his attention, his care just make me fall in love every single minute... I didn't believe that such men exist nowadays. I know that he is a real man, who will never betray me, who knows how to treat the woman and simply make her happy every day! He is my hero, everything is possible, and i start to believe in miracles)))Nothing would have happened without help from Beautiful Helen . This site gave us an opportunity to meet each other in a such big world. We are thankful to everybody who help us! We are making plans for future now, and I can\'t wait to see Mike again.....)))) It is a little difficult to express everything that I feel right now, as feelings just overflow me, smile doesn't leave my face and heart beats as fast as never before.......) I am just happy!!!!!!!!!!!!!!!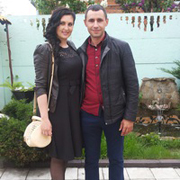 Zoya and Brian
I am writing my love story now and I am so happy, because I met Brian, the best man in the world. I am so thankful to Beautiful-helen and to the local agency who help people not to be lost but to find happiness. Now we are waiting for a wonderful and happy future together!