Testimonials: dating with Russian woman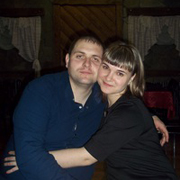 Maria and Rob
I would like to share nice memories about lovely meeting with Rob. I can say that Rob is a true gentleman. We agreed to meet for romantic dinner. Rob met me with a wonderful bouquet of roses and such friendly smile. I really enjoyed his company and as it appeared to be that we have many things in common. Tasty dinner and soft music made our meeting so lovely. I can say that Rob is a very open, cheerful, gallant and romantic man. I hope that we will continue our communication and will find only more and more things about each other that will help us to create something very nice. I am very pleased that Iíve met Rob. And I feel that life prepares something very sweet for us.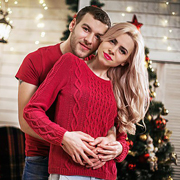 Ludmila and Mike
Hello everyone who is looking for love on this site. My name is Luda and i want to tell you how lucky i am.I met with Mike on this site, he was very charming and witty. I had a feeling that i know him all my life, just like i was speaking with a good friend.We are adult people, and we decided that there is not much sense to write letters without knowing each other in real life. And i don't know how others can write letters and not have desire to meet. We were so excited to meet each other! I am very grateful to Mike that he found opportunity to come to my home town Poltava. This is by the way our second meeting, first time we met in spring. Our first meeting showed that we for sure need to have more meetings! We really enjoy each other company and i can't wait to see him again. I am sure this is not the end of our story.I want to say thank you for this site, all people who work here, who help to translate letters- they made very good job and helped us to understand each other. Now i say to everyone- just try!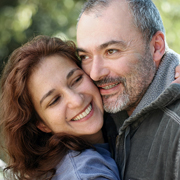 Marina and Javier
Good Day! I want to say "Thank You" to beautiful helen web site! When I started to use this web site I was not positive that I could find my beloved man here. I even was not sure that if I could ever meet any man for me. But I was mistaken. I started to communicate in chat with one very nice man. We had a very good and pleasant communication. One day we decided that online communication is not enough for us and decided to organize real meeting. Few weeks ago Javier came to Ukraine to meet with me. We spend 20 amazing days together. I am sure we will meet again soon. I really like him and I think he likes me too. But without beautiful helen we would have never found each other and met in real life. Thank you very much for caring about people's lives and about love.
Anastasiya and Dan
I made my trip to Ukraine and met an angel named Anastasia and she was all she said and more. Not only was she gorgeous sexy and a true lady but so very sweet and nice to talk to. I thank you beautiful-helen for giving me the chance to meet such beautiful lady. Without this site I know I could never meet the true ladies I get the chance to write and meet. In the time I was with this sweet little lady I felt that she was and is an angel and a lady. I do wish more men that are truly looking for a wife could have the chance beautiful-helen offers in meeting very beautiful ladies. Thank you Beautiful Helen for all you do.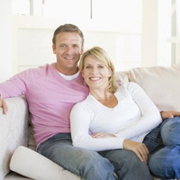 Ludmila and Mark
Dear Beautiful-helen I would like to let you know I have been happily married for 16 months, to Luda; a girl I met on your site. Our meeting was organized by the agency in in Ukraine. They assisted me with transportation to and from the airport and with my initial accommodation during my first visit. I would Like to thank Ekaterina personally for her assistance. Meeting with Luda was easy, her command of English was excellent and we had a wonderful time together over the course of a year before I finally asked her to marry me. We got married in Nikopol. Right now Luda and I living happily together in our new home in Plymouth, UK.